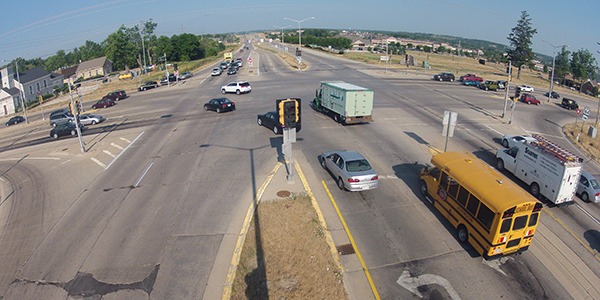 TADI has been conducting intersection turning movement counts since our company was founded in 2002.
We have completed over 4,000 intersection turning movement counts for various projects. We have provided turning movement counts for WisDOTs Southeast Region count program since 2006. This project includes over 300 13-hour count locations per year. We also provide peak hour turning movement counts for a variety of projects. We utilize a combination of manual counting and video data recording to meet our client's schedules and project budgets.
We have 16 JAMAR count boards and a fleet of video cameras so there is no need for costly equipment rental. In addition, we have fourteen data collection technicians located in the northwest, northeast and southeastern parts of the state to minimize travel time in your project budgets. All data is reviewed for accuracy against our substantial historic count database by a traffic engineer prior to submittal. With our equipment fleet, large experienced staff, and quality control procedures, TADI provides quality data and can meet even the most aggressive project schedule.